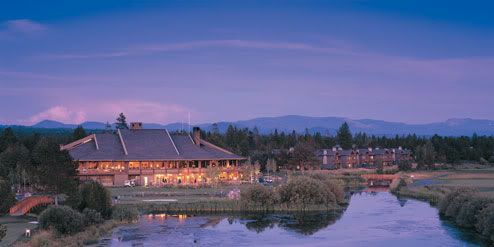 The month of October saw a healthy 25 Sunriver Properties go pending or sold. That once again is nearly 10% of Sunriver's total inventory currently for sale. Sold prices ranged from $69,500 for a StoneRidge fractional property to $460,000 for a 3 bedroom, 2 ½ bath home in Fairway Village with 2502 square feet.
The River Village neighborhood of Sunriver was the clear winner with 5 homes sold or pending sale. There was a two way tie for 2nd place with 3 sold or pending sales in Fairway Crest Village, and Deer Park. Coming in 3rd place with a total of 2 sales pending or sold was Mountain Village East. The remaining sales came from Meadow Village, Mtn Village West, Fairway Island, Fairway Pointe Village and Forest Park.
A total of 7 Condos sold or received offers in October which included 2 fractional sales of a 3 bedroom unit in StoneRidge and 2 bedroom unit at The Ridge. The remaining sales and accepted offers were on a Circle 4 Cabin, Eaglewood, 2 sales at Abbot House and Freemont Crossing.
All in all, another good month for Sunriver sales. I've noticed interest rates trying to inch up a little, so if you're in the market for a Sunriver property, now could be a great time to find the perfect Sunriver Home or Condo. I'm aware of a couple of gems that I feel are a great buys in Sunriver, so drop me an email if you'd like to learn more.