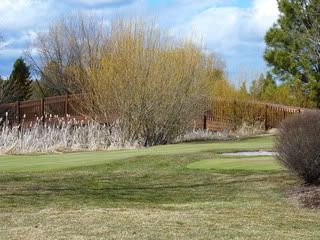 December and January saw nearly 10% of Sunriver real estate inventory go pending or sold. A total of 16 homes, 3 condos and 1 fractional property received offers making for a grand total of 20 Sunriver properties moved in the marketplace.
Tying for 1st place with each Sunriver neighborhood selling 4 homes was Meadow Village and Fairway Point Village. In 2nd place with 3 properties sold was River Village. Mountain Village East and Fairway Crest Village tied for 3rd place with 2 homes in each neighborhood selling. Mountain Village West saw 1 home sale.
Home prices ranged from a low of $275,000 for a 4 bedroom, 2 ½ bath, Meadow Village single family home with 2188 square feet, to a high of $566,500 for a 4 bedroom, 4 bath, 2414 square foot single family home within the same neighborhood.
A total of three Sunriver condos sold including one Abott house, one Pole House, one Fairway Village Condo, and finally 1 Fractional ownership in StoneRidge. Sold prices ranged from $95,604 for an Abbot House condo, to $205,000 for a Pole House condo.
2011 is starting out nicely and we have Spring Break and Summer to look forward to. I've looked over quite a bit of the Sunriver inventory and there are definitely some great deals to be had in all price ranges. I'd like to share with you some of the best deals that are being offered right now. Send me an Email with the type of property and the budget you're looking to stay within, and I'll send you my picks of Sunrivers most attractively priced properties.