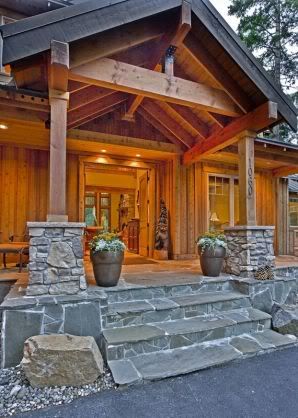 Sunriver Real Estate for April and May of 2011 were holding steady as compared to the same months for 2010.  Sunriver property that went Pending Sale, or Sold accounted for nearly 13% of total Active Sunriver properties currently for sale.  Not a bad way to begin the primary selling season in Sunriver especially when you consider the wetter Spring that we've had.
There was nice activity in each segment of the Sunriver real estate market as follows:
(2) Sunriver Townhomes (Alberello & Fremont Crossing)
(1) Sunriver Fractional (The Ridge)
(6) Sunriver Condos (Circle 4 Ranch Cabins, River Village, Powder Village, Kitty Hawk, Abbot House, and Quelah Condos)
(26) Sunriver Homes (see breakdown below)
(1) Sunriver Hangar (Camp Abbot Hangar)
The neighborhood of Fairway Crest Village was the clear winner of most homes sold in Sunriver with a total of 8 Sunriver homes going pending or sold.  Fairway Point Village and Mountain Village East both tied for second place with 4 sales or accepted offers each, while Forest Park and Deer Park tied for 3rd place with 3 sales each.  Meadow Village saw two sales, and both Mountain Village West and Overlook Park saw 1 sale each.
Sunrivers current inventory of homes, condos and fractionals are as of June 1st, 2011 sitting at 283 total properties.  For you that means you have a fantastic selection of homes and styles to choose from.  Homes are less expensive than they were a year ago and Sellers are still motivated from the long recession.
A new report out on vacation and second home properties show positive signs for the vacation real estate market moving into 2011.  The buyers that I have represented this past year have been thrilled with their purchases and I've been able to get them some incredible deals on Sunriver properties.  I would like to do the same for you and give you some very specialized Sunriver Market Reports that the public does not have access to.
When you consider the many exciting improvements and developments going on in Sunriver such as the replacement and improvement of sections of the Sunriver bike paths, replacement of Tennis Courts, Road Improvements, the breakneck speed of construction on the new Sunriver Aquatic Center, continued Sunriver Mall additions and remodel along with the great events that are being planned for 2011, it's no wonder Sunriver is seeing a  renaissance that will be attractive to second home buyers and vacationers alike.
As we go into the height of the Sunriver selling season, there will be new properties that come on the market and my Client Alert System will give you the advantage of knowing when great homes hit the market or are reduced in price.  Email me or call me at (541) 390-7878 to take advantage of these exclusive benefits.  There is no obligation and your privacy is kept strictly confidential.  Why be left in the dark, not having access to the latest trends and market reports for Sunriver?  I'm here as your personal Sunriver Concierge who can help you learning more about this wonderful community.