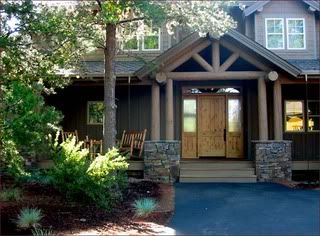 Anyone who spent time in Sunriver during the month of May will tell you that the weather definitely left something to be desired. Every once in a while, we get a year where Spring just doesn't quite live up to its name. This was one of those years.
Sunriver Home & Condo sales for May were a bit underwhelming as well. A total of 4 Condo's sold including one Fractional Ownership in StoneRidge, while an additional two Sunriver Condos received accepted offers. Single family Sunriver homes saw a total of 6 homes go 'Pending' sale and an additional 7 homes close sale.
The price range for sold Sunriver condos ranged from $55,000 for a Powder Village Condo to $382,000 for a luxury condominium in the Alberello community.
Sales of single family homes within Sunriver began at $298,500 and topped out at $875,000 for a 6 bedroom 6 1/2 bath, 4,473 square foot home in the Mtn Village East neighborhood.
If you've been thinking about purchasing your very own piece of Paradise in Sunriver, now is definitely the time to buy. Our interest rates are about as low as there going to be for a while and Sunriver homeowners are willing to negotiate on their prices right now. On average, Sunriver properties sold for nearly 7% less than their listing price.
Getting you a better than average deal is exactly what I want to do. If you'd like a list of Sunriver's best priced properties, call me at (541) 390-7878 or Email me with what you're looking for and I'll promptly send you out a list of the homes that you will most likely be able to get the best deals on.
If you are thinking of selling your Sunriver home, it's essential you use an agent who understands the complex new marketing strategies that include Social Media, Web 3.0, Blogging, Media Channels, Real Estate Portals and other critical elements of gaining exposure for your home. You want to hire someone who has a comprehensive and in-depth knowledge of today's multi-faceted online world of marketing and sales. Email me to learn how your property can get unparalleled exposure to hungry buyers looking for Sunriver properties.