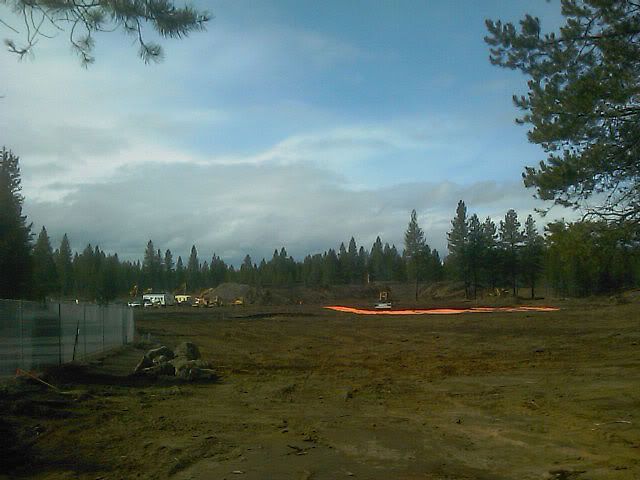 The new Sunriver Aquatic Center affectionately known as SHARC (Sunriver Homeowners Aquatic & Recreational Center) has broken ground and it is amazing how quickly the 22 acre area has been cleared of the old sledding hill and approximately 400 trees!
While digging out the old sledding hill, pieces of concrete and rebar which are thought to be a foundations from the old Camp Abbot were uncovered. The uncovered cement pieces were used as riprap to stabilize the nearby riverbanks and the rest is expected to be used to create the new sledding hill according to the Sunriver Scene.
I was amazed at how large of a space will become the new site of the Aquatic and Recreational facilities. It's going to be a phenomenal new addition to Sunriver's recreational amenities.
I suspect that Sunriver homes, fractionals and condos that are located nearby the new facility will become very popular vacation rentals with vacationing tourists. If you'd like a current list of the Sunriver homes for sale that are in closest proximity to the new Sunriver Aquatic Center, Email me, and I'll send you the list. You can also contact me by phone at (541) 390-7878.