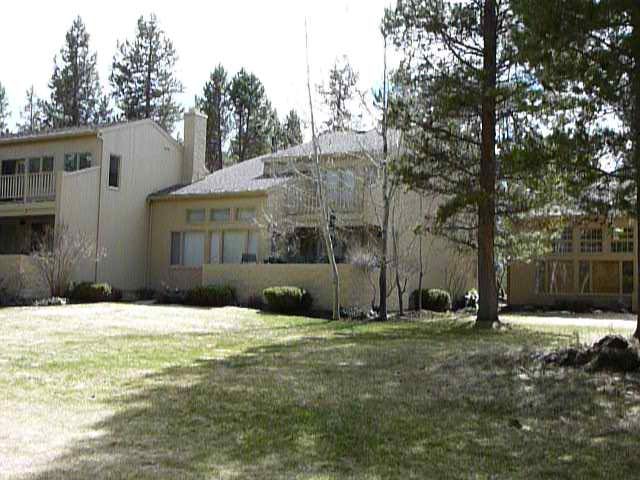 Condominiums as a second home or vacation property have always been a nice alternative to single family home ownership. After all, with Condo ownership you don't have to typically worry about landscaping, exterior maintenance, security and someone to watch after your vacation home.
In addition, with owning a Condo you often get access to additional amenities that would otherwise be cost prohibitive to own such as a Pool, Tennis Court, Picnic Area and other sport and recreational amenities.
Sunriver has a number of Condo offerings which allow for a carefree way to own a vacation home in Sunriver, Oregon. Currently there are 56 Condos for sale in the Sunriver area. Email me if you would like a current list of everything that's available.
Powder Village, Abbott House, and Kitty Hawk represent Condos that have entry level prices ranging from $50,000 to $200,000.
The Ranch Cabins, Cluster Court Cabins, Wildflower, Tennis Village, and Fairway Village are examples of mid-priced Condominium communities in Sunriver that typically range from $200,000 to $300,000.
Finally there are the premium condo complexes of Sunriver which include River Village, Alberello, Eaglewood and Quelah Condominiums whose prices typically range from $300,000 to $500,000+.
It's very important to understand the sales activity within a Sunriver Condo project that you might be looking at purchasing into. Having your real estate agent perform a comprehensive property review of a project will insure that you are obtaining an excellent investment on a Sunriver Condo.
One of the services I provide my clients is a 'Condo Sighting' service which not only gives you comprehensive information on the Condo complex you're interested in, but also helps you to see how that Condo project stacks up against other Sunriver Condo neighborhoods. This is a valuable and complimentary service that I can provide you with if you're in the market for a Sunriver Condo. Email me for more information.