StoneRidge in Sunriver is an equity position ownership program (also known as fractional ownership) which allow vacationers to become a partial owner in a highly desirable Sunriver townhome without the much higher costs associated with the full ownership of a second home in Sunriver.
Unlike a Timeshare where you are purchasing the right to 1 or 2 weeks of use in a condo, StoneRidge offers a deeded 10 or 20% share in the Townhome which provides 5 or 10 weeks of use each year, and guarantees holiday use (on a rotation basis) each and every year.
StoneRidge now only has resale properties available for purchase. Prices currently range from $51,000 to $132,500. You can Email Me to receive a list of the latest offerings.
Once you've purchased your StoneRidge townhome you are given the flexibility of using some or all of your weeks in Sunriver or trade out weeks for other desirable destinations. StoneRidge utilizes an internal exchange program as well as RCI for owners who would like to exchange weeks for other resort properties around the world.
StoneRidge offers the privilege of owning Sunriver real estate without all the challenges of traditional ownership. Cleaning, maintenance, refurbishing and repairs are all taken care of for you by the association's professional management services. This leaves you with a hassle free vacation ownership experience.
Current monthly dues range from $264.10 a month for a 2-bedroom unit with 5 weeks of use to a high of $488.00 a month for a 3 bedroom townhome with 10 weeks of use. When you keep in mind that the average 2nd/Vacation home owner typically uses their property 6 weeks every year you can begin to see the savings in both money and time by considering shared equity ownership in a luxury townhome.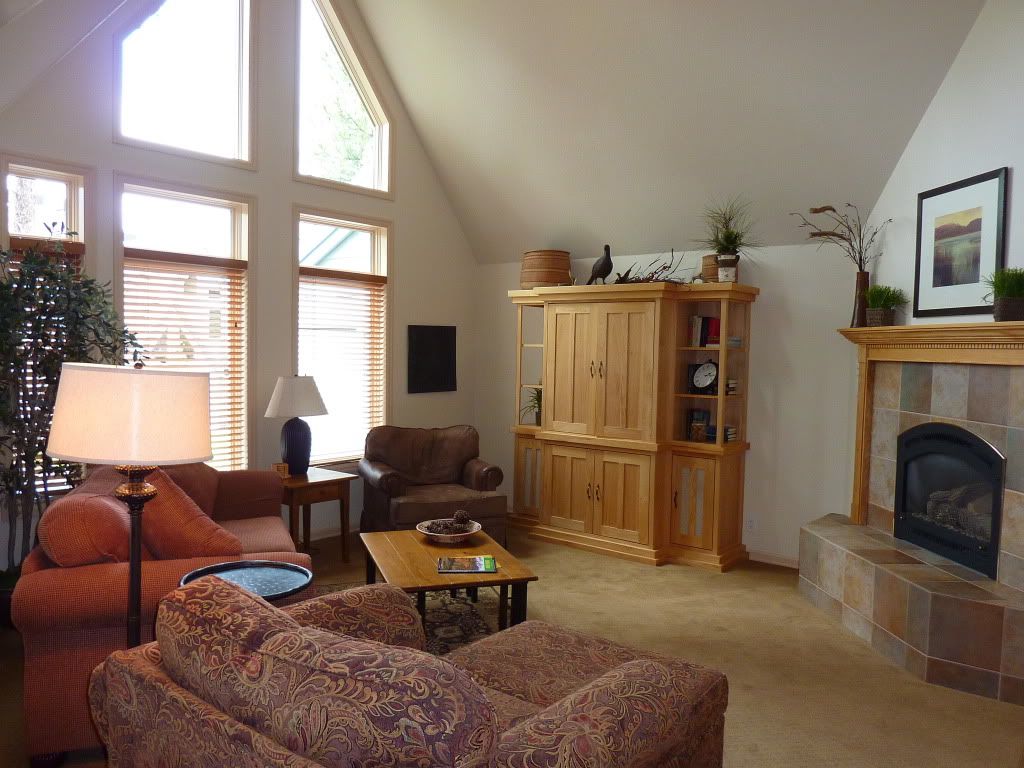 In addition to being able to make use of Sunrivers recreational facilities, you are also given use of StoneRidge's exclusive 6,500 sq. ft. Resort Club. The clubhouse includes an outdoor pool, spa, two tennis courts, exercise room, library, kitchen, sauna, steam rooms, 10' movie theater screen, as well as community and meeting rooms.
StoneRidge hosts the Sunriver Festival Fireside Concerts, Broadway Review shows and Jazz concerts which provide additional entertainment venues. StoneRidge's location also gives you easy access to Sunrivers Village Mall where you can walk to shopping, dining and entertainment offerings.
If you've been thinking about buying a vacation home, but are not quite ready to make the plunge into full home ownership and the numerous responsibilities that come with it, StoneRidge may be the perfect alternative to enjoying the luxury of Sunriver Ownership without all the responsibility.
If you have questions or would like more information on StoneRidge, give me a call at (541) 390-7878 or Email me with what you'd like to know.