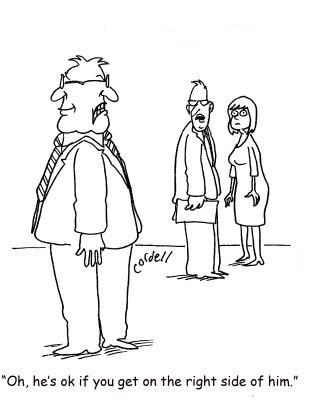 Many buyers wrongly assume that the agent who lists a property is the best agent to work with to buy that property. One very big reason why that could be a mistake is that under Oregon State Law, an agent who works for both the buyer and seller can no longer coach and advise a buyer once they become a dual agent and their hands become somewhat tied in what they can provide to a buyer.
The reason why an agent becomes limited (thus the term 'dual limited agent') once they are working for both the buyer and seller is because they cannot show partiality to either party or they risk being reprimanded or worse by the Oregon real estate agency.
An easy way to understand why it's not a good idea to use the listing agent as your realtor is by asking whether you'd like to be represented by the same lawyer that your opposing party was using to get a good outcome in a court trial. Of course you wouldn't, because you want your lawyer to have your exclusive interests in mind when going to court.
Why would it be any different when you consider you are trying to get the best price for a home you are about to buy while also attempting to discover the weaknesses and issues that a property may have?
Another reason why using the listing agent may not be to your advantage is that a listing agent is likely not going to give you a list of other homes that may be priced better than their listing because they also owe a fiduciary responsibility to their seller to work diligently to sell the owners property and not do anything to deter prospective buyers.
Listing agents will also not likely go to the trouble of giving you an in depth analysis on their listing to determine whether or not you are getting the best possible deal in relation to other similar Sunriver homes.
A buyers agent on the other hand, has your exclusive interest to consider. They do not have to be unduly worried about the interests of the seller. In addition, a Buyers Agent can give you a complete rundown on a particular neighborhood and analyze your possible investment as to whether it's a good one or not. A Buyers Agent is interested in finding you the best deals on the market because by doing so, they win the loyalty and good word of mouth of their buying clients.
If you'd like an in depth study of a Sunriver home that looks interesting to you, give me a call at (541) 390-7878 or Email me with the address of the property you'd like to know considerably more about. If you've just started you search I can also provide you with some of the best deals currently on the market today in Sunriver.